Parkhead Cross gets upgrade with £1.7m lotto cash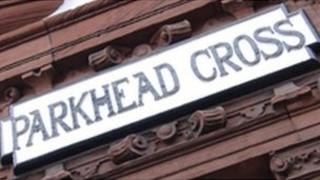 Plans to regenerate the area around a historic junction in the east end of Glasgow have been awarded £1.7m by the Heritage Lottery Fund.
The grant will pay for the second phase of works to redevelop Parkhead Cross.
The first phase, completed in 2011, restored three listed buildings and made improvements to 25 shop fronts.
The second phase will improve a further 15 shop fronts and help redevelop properties such as Westmuir Street School and St Michael's Church.