Police trace driver of HGV that hit and dragged Robert Finlayson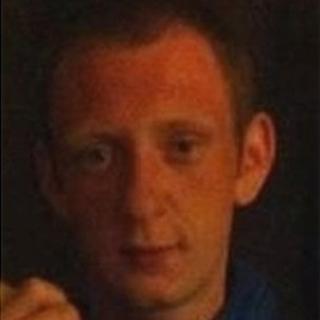 Police investigating the death of a man who was hit by an HGV and then dragged underneath it for three miles have traced the vehicle's driver.
Robert Finlayson, 22, was found dead on a road in Lanarkshire on 23 September.
Officers and Mr Finlayson's mother Angela had appealed for the driver of the Mercedes Actros to come forward.
The driver has now been found, as has the driver of a car which struck Mr Finlayson after he had been carried under the Mercedes.
Neither motorist has been charged by police.
Insp Calum Maider of Motherwell Road Policing Unit said he was still looking for the driver of another vehicle which is also thought to have struck Mr Finlayson.
'Mechanical examination'
He said: "We have now traced the driver of a Mercedes Actros heavy goods vehicle which was travelling on the B7078 and struck Mr Finlayson. This vehicle is now the subject of a forensic and mechanical examination. The driver will be interviewed in due course.
"We have also traced and interviewed the driver of Suzuki Ignis which struck Mr Finlayson after he had been carried under the Mercedes. However there is still a vehicle outstanding.
"A silver coloured Renault Traffic Crew cab Sport Van, or Vauxhall Movano which is similar in style, was travelling between the Suzuki Ignus and the Mercedes Actros and I am keen to trace the driver.
"He may be unaware that he has struck Mr Finlayson and it is important that he comes forward."
Anyone with further information regarding Mr Finlayson's death, and in particular the driver of the vehicle still being sought, has been asked to telephone the non-emergency number 101.
Mr Finlayson, from Hamilton, was seen on CCTV at about 04:10, standing on the north side of the over bridge of the M74 motorway Junction 10 and then heading north on the northbound carriageway of the B7078, where it appears he was attempting to hitchhike.
The road was busier than normal because of a diversion from the motorway.
More than 40 vehicles, many of them heavy goods vehicles delivering to large retail outlets, were diverted onto the B7078 between 04:00 and 04:30.
Several northbound vehicles were seen moving onto the opposite lane to pass Mr Finlayson safely, but police said he was then struck by a vehicle and carried underneath it for three miles to Blackwood, where his body was found.
Officers said the the driver of the Mercedes Actros may not have known his vehicle had struck Mr Finlayson.