Star Wars sequel: Open auditions at Glasgow Science Centre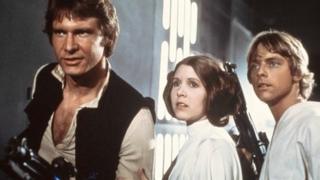 Open auditions for the next Star Wars have been taking place in Glasgow.
Lucasfilm/Disney will belooking for two hopefuls for lead roles at Glasgow Science Centre between 11:00 and 15:00 on Saturday and Sunday.
Previous auditions at Wasp Studios in Glasgow were postponed earlier this month to allow a larger venue to be booked amid huge expected interest.
Star Wars: Episode VII is due to begin shooting at Pinewood Studios in spring 2014, for an expected 2015 release.
Disney bought Lucasfilm, the production company behind the Star Wars series, in October 2012.