Lorraine Foy murder trial hears of 'frenzied' attack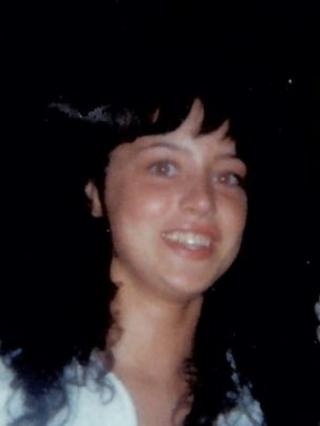 A woman has told a murder trial she tried to save a mother-of-two from a "frenzied knife attack".
Michelle Cochrane, 41, was giving evidence at the trial of Tracy Meikle.
Ms Meikle, 33, denies murdering Lorraine Foy at Crowlin Crescent, Glasgow, on 22 June by stabbing her on the neck and body with a knife.
She has lodged a special defence of self-defence. She also denies head-butting a 14-year-old girl earlier that night.
Mrs Cochrane told the High Court in Glasgow that she and Ms Foy, who was 36, went to Crowlin Crescent to confront Ms Meikle over the alleged assault of the teenage girl at the Beacon Centre in Bellrock Street.
She said Ms Meikle ran down from her flat and stabbed Ms Foy.
Mrs Cochrane told advocate depute Stephen McCloy, prosecuting: "I heard someone shouting 'she's got a blade'.
"She was like a wild animal stabbing into Lorraine's neck. She was just blank. It was a frenzied knife attack."
Mrs Cochrane said that she got behind Ms Meikle and punched her a couple of times on the head, adding: "She was still stabbing Lorraine. I couldn't get her off. It was like somebody with double strength."
Identity
The court heard that the incident lasted just over 30 seconds before Ms Meikle went back up to her home.
Under cross-examination by defence QC Gordon Jackson, she was told that a witness had claimed Mrs Foy had head-butted Ms Meikle, and was asked if she had seen this.
Mrs Cochrane said she could not remember, to which Mr Jackson responded: "You don't remember the bits that didn't suit you".
Mrs Cochrane replied: "No, Lorraine never head-butted her."
The court also heard evidence from police casualty surgeon Dr Kamran Ahmed.
Dr Ahmed said he had examined Ms Meikle 24 hours after the incident in which Mrs Foy died.
He told the jury he found two cuts to her face and also puncture-type wounds to her right thigh.
Mr Jackson asked Dr Ahmed: "The injuries may be consistent with injuries from a fight 24 hours earlier - is that so?" and he replied: "Yes."
The trial before judge Lord Jones continues.