Glen Catrine plant fined over 6,600 litre whisky spill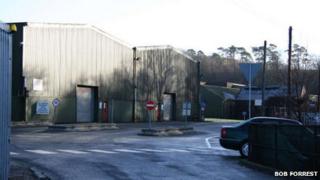 A whisky bottling plant has been fined £12,000 after a spillage of the spirit polluted a river in East Ayrshire.
Glen Catrine Bonded Warehouse, in the village of Catrine, spilled 6,600 litres of whisky on 6 September 2011 - most of which went into the River Ayr.
The firm admitted the offence during a hearing at Ayr Sheriff Court.
The spill occurred when whisky spirit from a road tanker containing 27,500 litres of whisky spirit was pumped into the wrong vat.
The absence of any failsafe, such as high level alarms or trips, meant that the error was not identified until the overspill was seen by a passing employee.
Due in part to a drain valve in the bund having been left open, the spillage drained into the River Ayr.
Overfill risk
It later emerged that neither the operator, nor the duty production manager had seen any company procedures for cleaning up spills and neither had received any formal training on dealing with spills.
Following the case, procurator fiscal Sara Shaw said: "The risk of pollution of the river should have been one of the considerations at the forefront of the company's policies.
"Due to the absence of a number of appropriate systems and staff training, there was always the risk of accident or an overfill incident if an error was made.
"Improvements have been made at the site designed to prevent similar incidents happening in the future, albeit, too late, as shown by the pollution of the River Ayr in 2011."