Free Wifi access spots get go-ahead in Glasgow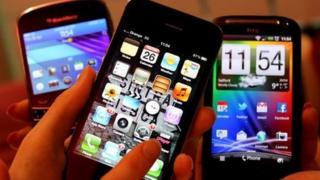 Free internet access will soon be available in Glasgow through a network of up to 80 Wifi points.
Glasgow City Council has contracted BT to install the first connections, in the city centre and parts of the east end, before the Commonwealth Games.
A second phase next year will extend coverage more widely around the city.
The scheme will deliver free 24-hour access to the network for the first six months. After that, free access will be for 30 minutes each day per handset.
Access to some sites, including Glasgow City Council's website, will remain free permanently.
The Wifi spots will be installed at transport hubs around the city and areas of "high footfall".
Council leader Gordon Matheson said: "Delivering a free Wifi network is a key priority of the council and we are delighted to award the urban wireless supplier concession to BT.
"This is a historic day, a first for any Scottish city and it is great to see Glasgow living up to its innovative tradition.
"Glaswegians and our visitors will soon be able to access multi-media information on the city, its events, businesses and services on their devices."
He added: "This network will play a key role in Glasgow's transition to becoming a digitally connected, smart city, with all the economic and social benefits that brings."
Social regeneration
The BT contract is for eight years with an option to extend for another two.
The Urban Wireless programme is part of the city council's Digital Glasgow roadmap published in January 2014, which aims to place Glasgow as a world-leading digital city by 2017, supporting economic and social regeneration.
Glasgow's city wireless delivery is based on a concession model, meaning that access to the wireless network in the city comes through the lease of council-owned street furniture and property, with the council providing a licence to allow a network operator to build a wireless network.
This model means that the council does not have to make any investment, with the network being designed, built and operated by the private sector.
It said that any subsequent support, maintenance, upgrading and monitoring will come at no cost to the council.