Retired policeman describes finding teenager's body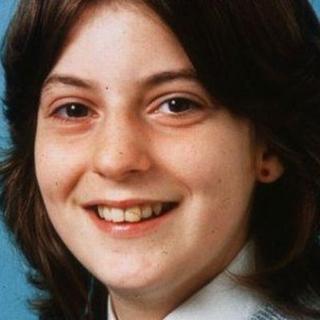 A retired police officer has described the moment he first saw the body of a teenager murdered 27 years ago.
Alan Stewart, 55, said Elaine Doyle was lying naked in a lane in Greenock, Inverclyde, with her clothes nearby.
He told the High Court in Edinburgh there was no doubt she was dead.
John Docherty, 49, of Dunoon, Argyll, denies murdering the 16-year-old, who was strangled on her way home from a disco in June 1986.
Mr Stewart said he was the first police officer to arrive at the lane where the teenager's body was found.
A member of the public who had phoned the police told him where the body was located.
He said: "I saw the naked body of a female. She was lying on her side. Some clothes were nearby.
"I remember a blue leather jacket, a black and white floral dress and a pair of shoes."
The jury was shown photographs and video footage of the crime scene.
Another retired police officer, William Kennedy, 56, also gave evidence, describing how he covered the girl with a blanket taken from a police car.
The court heard the blanket could have "contaminated" or "decontaminated" the girl's body.
When asked by defence advocate Donald Findlay what he knew about crime scene contamination, Mr Kennedy replied: "Next to nothing to be honest."
John Docherty is alleged to have seized Elaine Doyle by the hair, struck her on the head, removed or compelled her to remove her clothing and strangled her with a ligature.
He has lodged defences of alibi and incrimination, claiming the culprit may be among a list of 41 names taken from police files.
The trial, before judge Lord Stewart, continues.