Elaine Doyle murder: Police 'blunder' after body found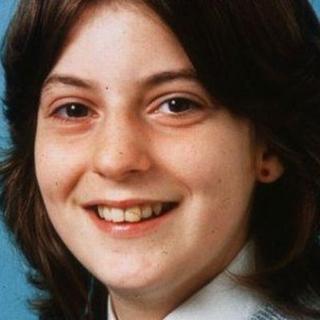 The Elaine Doyle murder trial has heard that police who covered the dead teenager's body with a blanket may have hampered the hunt for her killer.
The High Court in Edinburgh heard that officers covered the 16-year-old after she was found in Greenock in June 1986.
Defence QC Donald Findlay said that in terms of evidence this was "a potentially catastrophic blunder".
Retired officer James Goldie, who was at the scene, agreed. John Docherty, 49, denies murdering the teenager.
The jury has been told that the girl, who was strangled, was covered with a blanket from a police car before being taken to the mortuary.
Retired Detective Inspector Mr Goldie, 76, vehemently denied that he had covered Elaine's body or ordered anyone else to do so.
'Humanitarian thought'
Mr Findlay described the action as "a humanitarian thought" but added: "That was a potentially catastrophic blunder by police at the scene."
Mr Goldie replied: "I agree with you there."
Mr Findlay continued: "It could have completely blown apart any chance there was of tracking down the real killer of Elaine Doyle."
Mr Goldie was shown a number of statements he made during the long-running murder hunt.
The trial heard that after Elaine was found in a lane leading to lock-up garages in Ardgowan Street, neighbours were looking from their windows and two men were approaching the scene.
Mr Findlay said the jury would hear "100% guaranteed gold-plated evidence" that a blanket had covered the girl.
The QC said: "Somebody should have the guts, the honesty, the integrity to come forward and say: 'This was my fault.'"
Mr Docherty, 49, from Dunoon, has denied killing the teenager more than 27 years ago.
He claims that at the time Elaine Doyle was killed, he was at home with his parents, who are no longer alive.
Mr Docherty also denies stealing a handbag from Ardgowan Street on the same date.
He further denies a charge of attacking another woman, Linda Hargie, on various occasions between 1990 and 1995 at an address in Anne Street, Greenock, by seizing her and pushing her and punching her on the head.
Mr Docherty has lodged a special defence of incrimination, suggesting that Elaine Doyle's killer might be found among a list of 41 names taken from files of the police investigation.