Elaine Doyle: Man 'wanted to confess' to murder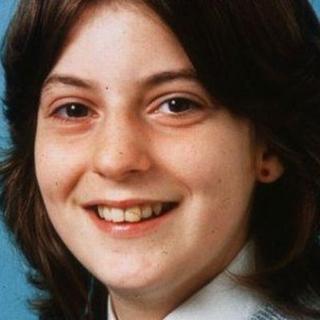 The Elaine Doyle murder trial has heard how a man told a police worker that he wanted to confess to killing her.
Retired custody and security officer James Gamble, 67, recalled the conversation, which was said to have taken place in February 2011.
The High Court in Edinburgh was told the man's name was Alexander Cannon.
Mr Cannon has been named on a list of 41 possible suspects by accused John Docherty, 48, who denies murdering 16-year-old Elaine Doyle in 1986.
The court heard that Mr Cannon allegedly attended Greenock police station in February 2011, some 25 years after the teenager's naked body was found near her home in the town's Ardgowan Street.
Giving evidence, Mr Gamble agreed that the murder of Elaine Doyle was "the talk of the town".
In relation to Mr Cannon's alleged comments, the witness could not remember the incident of three years ago until prompted by a statement he gave at the time.
'Looked agitated'
The jury heard how Mr Gamble had then been a security and custody officer for 28 years and was working a back-shift, due to end at 23:00.
A man came in and spoke first to his colleague, who then left his post at the police office counter.
Mr Gamble's statement, read in court, continued: "I kept an eye on the man.
"He looked agitated, the man, so I went out into the foyer and asked if he wanted a cup of tea. He refused.
"I was just speaking in general to the man. I asked him what he had come in for.
"He replied: 'I want to to confess to the murder of Elaine Doyle.'"
The statement continued: "I then asked him where he had met her and he said: 'The health centre in Ardgowan.'"
The trial heard that at the time of Elaine Doyle's murder, the health centre did not exist.
Mr Gamble thought it was opened in about 2001, on the site of a former primary school.
The witness said that after his brief conversation with the man he handed the matter over to CID officers and had no further dealings with him.
Special defence
Questioned by defence QC Donald Findlay, Mr Gamble said he could no longer remember any details of the man's height or age.
He agreed with the lawyer that there were not many occasions when someone came into the police office with such a confession.
Mr Docherty, of Dunoon, Argyll, claims that at the time he is alleged to have strangled Elaine Doyle, he was at home with his parents, who are no longer alive.
He has also lodged a special defence of incrimination, claiming the culprit might be among a list of 41 names taken from files of the police investigation into the alleged murder.
The 48-year-old faces a charge which alleges that on 2 June 1986 in a lane near Ardgowan Street, Greenock, he seized Elaine by the hair, struck her on the head and either removed or compelled her to remove her clothing.
The charge goes on to allege that Mr Docherty forced her to the ground, then placed a ligature round her neck and strangled her.
Mr Docherty also denies stealing a handbag from Ardgowan Street on the same date.
He further denies a charge of attacking another woman, Linda Hargie, on various occasions between 1990 and 1995 at an address in Greenock, by seizing her and pushing her on the head.
The trial, which is being heard before Lord Stewart, continues.