Jobs under threat at Haemonetics plant in Bothwell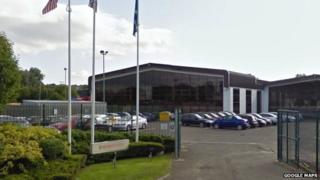 Blood management firm Haemonetics has announced plans to close its plant in Bothwell, South Lanarkshire.
Up to 270 staff face losing their jobs as the firm looks to move work across to a new facility in Malaysia.
The firm has announced a 45-day consultation period with affected members of staff.
A statement from the company said the proposed closure would take place later this year or early next year.
The plant in Bothwell has been in operation since 1994.