Elaine Doyle murder: Man accused by former friend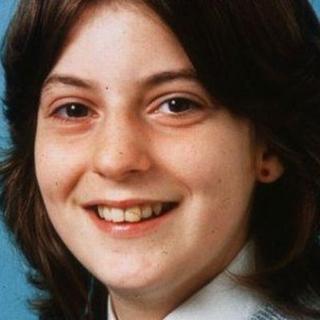 A witness in the Elaine Doyle murder trial was told in court he had been accused of murdering the teenager by a former friend.
Robert Brown, 47, later asked to be allowed to leave the witness box after discovering the man was serving a life sentence for murder.
His accuser, Brian Buckley, was convicted of sexually assaulting and strangling a 25-year-old mother of two in Wrexham, Wales.
The court heard the men had been in Greenock on a thieving expedition on the night of the murder.
Planned crimes
Mr Brown, who now lives in London, explained that he offered to show Mr Buckley, from Ardrossan, where to find the best houses to break into in Greenock.
They separated at a golf course near a cemetery after Mr Brown pointed out the "affluent" homes.
Mr Buckley later turned up at Mr Brown's house with a guitar and cans of lager he had stolen.
Mr Brown told the police in a statement in November 1986: "I really don't think Brian would commit a murder although he is a bit of a nutcase."
Elaine Doyle's body was found just yards from her home in Ardgowan Street, Greenock, on 2 June 1986.
Defence QC Donald Findlay asked him: "As far as you know, was Mr Buckley ever in the vicinity of Ardgowan Street on the night of the murder?"
Mr Brown told the lawyer: "I don't know where he went."
Mr Findlay asked: "Did you know he blamed you for the murder?" Mr Brown told him: "No"
Life sentence
The trial then heard that after a television programme on unsolved murders in 2008 Strathclyde Police received a phone call from a man claiming to be Mr Buckley. He said he had information about the "Elaine O'Donnell murder" but other information he gave was accurate.
Mr Findlay said the man had suggested Mr Brown as being a suspect for the death of 16-year-old Elaine.
Mr Findlay asked why Mr Buckley might be trying to divert attention from himself.
Mr Brown told him: "I am not going to answer a question like that. You would have to ask him why he did it."
Mr Findlay then told him: "Brian Buckley is in prison, serving a life sentence for the murder of a young woman who he assaulted, sexually assaulted and strangled."
Mr Brown replied: "I cannot believe it. It is the first I have heard of this."
A short time later Mr Brown asked if he could take a break. He was told he would face further questions on Thursday.
John Docherty, 49, is on trial for the teenagers murder. He denies murder and claims he was at his parents home when Elaine Doyle was strangled.
Mr Docherty has lodged a so-called special defence of incrimination claimed the culprit might be among a list of 41 names taken from files of the police investigation into the murder. Brian Buckley, who was aged 17 at the time, is one of the names on the list.
The trial continues.