Argyll and Bute Council 'still has to improve', warns watchdog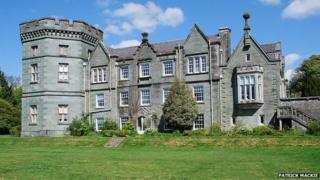 A council which was strongly criticised by the public spending watchdog still needs to make improvements, according to a report.
The Accounts Commission says Argyll and Bute Council is making progress dealing with its concerns - but more needs to be done.
Last year it warned local services could suffer if changes were not made.
The council leader said no council was more committed to improvement than Argyll and Bute.
An Audit Scotland report for the Accounts Commission last year warned of political instability and a culture of mistrust and frustration at Argyll and Bute Council.
The council has had frequent changes in leadership and political alliances in recent years. For a period last year, there was no clear, permanent administration.
Audit Scotland found strained working relationships between councillors and lengthy council meetings lasting up to eight hours.
The follow-up report says the council had responded "constructively" but much more work is needed.
It said: "Scrutiny still needs to improve. In particular, the council needs the commitment and engagement of councillors in the work of the Performance Review and Scrutiny Committee and the Audit Committee, if these are to make an effective contribution to governance and accountability."
'Difficult decisions'
Accounts Commission chair Douglas Sinclair said: "We welcome the steps the council has taken so far, but there is a very long way to go before necessary changes are embedded and the serious problems highlighted last year are fully addressed.
"Difficult decisions lie ahead, particularly with regards to reducing finances, which will undoubtedly test the improvements made by the council. The council must continue to work together - elected members and officers - to build upon the progress made to date.
Argyll and Bute Council leader Dick Walsh said: "We have already made significant progress in a relatively short period of time and our action plan shows clear evidence of this. No council is more committed to improvement than Argyll and Bute.
"We have a strong track record of working together in Argyll and Bute. Good relationships are a key part of this and I am heartened by the willingness I've seen both inside and outside the chamber to roll up our sleeves and get on with the job.
"We are confident that when Audit Scotland return to Argyll and Bute Council in 2015, over one year away, they will see that we have built with determination on the strong foundation that we have already put in place."