Old dress circle seats sold off to raise money for Citizens Theatre upgrade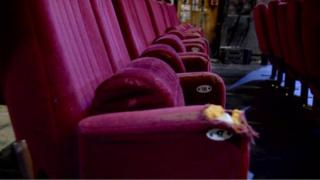 Old dress circle seats from Glasgow's Citizens Theatre have been sold off to raise money for replacements.
The traditional fold-up seats, upholstered in red, were offered for £25 each.
The sale followed a similar one last summer of seats from the auditorium of one of the city's oldest theatres.
All money raised went to the theatre's seat restoration fund which is hoping to raise £314,000. So far more than £275,000 has been raised.