Community backs Lewis estate buyout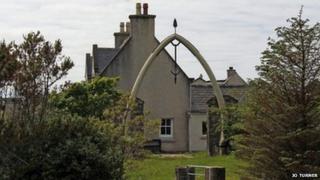 People living on the 44,000 acre Barvas estate on the west side of the Isle of Lewis have voted in favour of a community buyout.
The landowner has indicated his willingness to negotiate a deal.
The group taking the buyout plans forward has carried out studies looking at what they could do with the land.
They want to build 40 new affordable homes in the area, a five turbine community windfarm and an environmental interpretation centre.
The community believe they could eventually get an income of around £60,000 a year from the estate.
Barvas Estate, which is home to some 300 crofts and has an adult population of about 1,000, has been owned by the Duckworth family for 85 years.