Man critical after being hit by car in Glasgow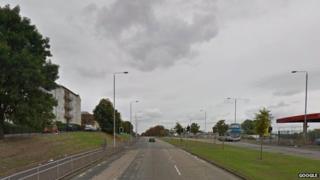 A man has been left critically injured after he was hit by a car as he crossed a busy road in Glasgow.
The accident happened on the A8 at about 14:25 on Saturday.
The pedestrian was struck by a Honda CRV on Edinburgh Road, adjacent to Gantock Crescent.
He was taken to Glasgow Royal Infirmary where hospital staff have described his condition as critical.