Image issued of absconded murderer James Lieser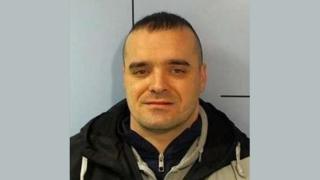 An image of a convicted murderer who failed to return to jail after unescorted leave in Glasgow has been issued by the Scottish Prison Service.
James Lieser, 38, did not return to HMP Greenock on Friday, 24 April. He was last seen by his family in Parkhead, Glasgow, at about 15:30 that day.
Lieser was convicted in 2004 of murdering Steven Collins and had served 11 years of a 12-year sentence.
Police want anyone with information on Lieser's whereabouts to contact them.