Reports of 19-year-old woman raped near Helensburgh pier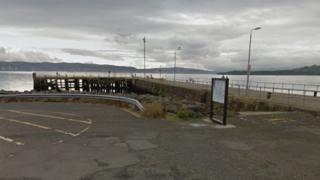 Police have launched an investigation after a teenager was allegedly raped near Helensburgh pier.
A spokeswoman for Police Scotland said officers were investigating reports of a serious sexual assault on a 19-year-old woman in the early hours of Monday.
She said investigations in the Argyll town were at an early stage.
Local people have told the BBC that police had cordoned off part of the pier and sealed bins around the area.