Absconded restricted patient Owen Bonner no longer at large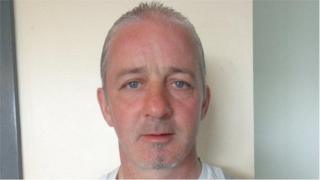 A potentially dangerous restricted patient who was detained without limit of time has been found after absconding for a second time in just over a year.
Owen Bonner, 48, went on the run from Rowanbank Clinic in Glasgow whilst on escorted leave in the city on Thursday. He was returned there on Friday.
He previously absconded in January 2015 before handing himself in to police.
Bonner held two women hostage in a siege at Marshall's Chunky Chicken factory in Coatbridge in 1994.
In a statement the Scottish government said: " "Owen Bonner, a restricted patient, has been returned to Rowanbank Clinic and is no longer at large."
Rowanbank Clinic is a medium-secure care centre near Stobhill Hospital in Springburn.