Cumbrae alert after WW2 mine caught in trawler net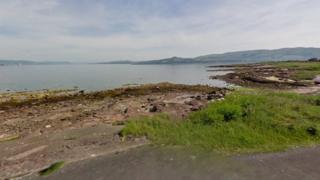 Military explosives experts have detonated a World War Two mine which became entangled in a trawler's net off the isle of Cumbrae.
The fishing vessel was taken to Stinking Bay to the north of the island, where it is understood to have released the device.
Members of the Army's explosive ordnance disposal unit then destroyed the mine, the coastguard agency said.
Earlier a cordon had been placed around the area by local coastguards.
An oil tanker anchored nearby was moved away for safety.