Alert after replica grenade found near railway station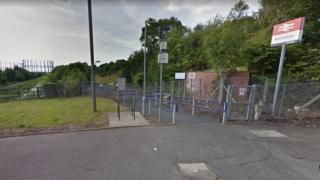 A railway station in the west end of Glasgow has reopened after bomb disposal experts established a device found nearby was a replica grenade.
Kelvindale Station was closed for almost three hours after the discovery of an "unexploded device" on a canal path on Cleveden Road.
Police Scotland said the alarm was raised at 11:25 and a Royal Navy EOD team was sent to the scene.
The station was closed as a precaution but the rail line remained open.
The station and the road reopened at about 14:15.