Glasgow dancer killed in Brussels tram tragedy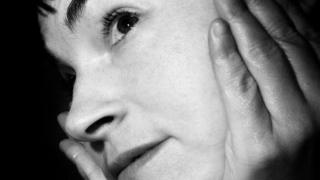 A renowned dancer and choreographer has died after being hit by a tram in Brussels.
Anna Krzystek was representing Scotland at a performing arts conference when the tragedy happened while crossing a road on Friday night.
Ms Krzystek was a founding member of The Work Room, an artist-led dance company in Glasgow.
Creative Scotland has paid tribute to "a unique soul with an extraordinary capacity for empathy and kindness".
Born in London, Ms Krzystek had lived in Glasgow for more than 20 years.
Known worldwide as a choreographer and performer, she was one of the founders and a board member of The Work Room, she took up a post with arts agency Creative Scotland a year ago.
Working as an Interdisciplinary Performance Officer, Creative Scotland said she had been "an inspiring and passionate colleague applying her fierce intellect and curiosity and an extraordinary capacity for empathy and kindness to her work in representing and supporting other artists".
The tribute from the arts body posted on its website continued: "Creative Scotland benefited greatly from the experience, knowledge, and insight that Anna brought to our organisation both in the years she spent as a practising artist, and in the all-too-short time that she worked with us.
"Anna was hugely respected in the dance and live art sector, by fellow artists and colleagues, but more than that, was loved by anyone who was fortunate enough to have become her friend.
"She will be missed for her great capacity for warmth, for her mischievous sense of humour, for her infectious laugh, and for her love of friends and family, whom she was deeply committed to, especially her mum, Grazia."
Laura Cameron-Lewis, head of dance at Creative Scotland, who was also in Brussels for the event, said: "Anna's artistic work cut a singular path which won plaudits all over the world for its uniqueness and uncompromising clarity.
'A unique soul'
"Anna herself was not difficult to work with, it was her work that resisted efforts to brush over it or squeeze it into other frames.
"It challenged you on its own terms and insistence of itself - this singularity which for me was synonymous with the singularity of her, of a unique soul within a universal continuum of humanity."
A tribute from The Work Room said: "Anna has been an intrinsic part of The Work Room community and will be so greatly missed as a friend, peer and colleague. She was a compelling artist and performer, with an unswerving clarity of practice and rigorous process".
Ms Krzystek's achievements included performances all over the world as an independent artist and choreographer, beginning with 'Test' in 2005 and, more recently 'Untitled #0.5 - Who What and Where is Anna?' at Dance International Glasgow in 2017.
Her other work includes more than 17 years as a core member of the award-winning Finnish performance group Oblivia bringing her incredible talent for comedy to the fore.
She was also was part of Dudendance, whose work would bring her to Glasgow in 1994 where she would remain to build her home.