Maryhill food bank founder faces £15k embezzlement charge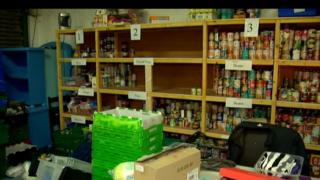 A woman who founded a food bank in Glasgow is to stand trial accused of embezzling money from it.
Julie Webster is charged with taking £15,000 from Greater Maryhill food bank between March and December 2015, while she worked at the Chapel Street centre as a coordinator.
The 41-year-old from Summerston pled not guilty by letter when the case was called at the city's Sheriff Court.
A trial has been set for June.