Lindsay's rape trial ordeal 'could happen again'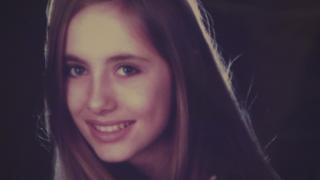 Lindsay Armstrong was just 17 when she took her own life two weeks after giving evidence against the 15-year-old boy who raped her.
After her death in July 2002, her parents said the trauma of the rape and the way she was humiliated in the witness box had been too much for her to bear.
The court case prompted calls for changes to the way rape victims are treated but her mother insists that not enough has changed.
Linda Armstrong told BBC Scotland: "We thought at the time that because of the publicity Lindsay's case had received it would maybe ruffle feathers and make them seriously sit up and review the laws but I don't think much has happened.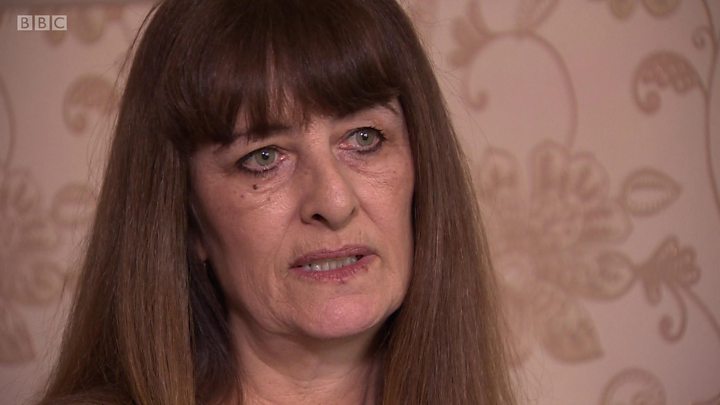 "It's quite sad that there is still plenty of chance for people to go through what Lindsay went through. I feel like they are not taking it seriously enough."
Lindsay was raped near her home in New Cumnock, Ayrshire, in September 2001.
Weeks before the attack she had celebrated achieving eight Standard Grades from Cumnock Academy but afterwards she became withdrawn and quit school.
In the following June, Lindsay gave evidence in the trial and was "torn to shreds" by the defence lawyer.
Could Norway's Barnehus work in Scotland?
At one stage she was told to hold up the g-string underwear she had been wearing when she was attacked.
After her death, her father said: "They basically called her a tart who deserved to be raped. That's how she felt at the end of the day."
The then-justice minister Jim Wallace promised curbs on "gratuitous cross-examination" about the sexual character of the complainer.
Since then, judges have attempted to rein in defence lawyers and other "special measures" have been introduced such as evidence being given via remote video links and barrier screens put up to protect witnesses from the rest of the court.
A scheme for organisations such as Rape Crisis Scotland to provide advocacy support to victims has also been given financial backing.
However, Scotland's most senior judge wants to go much further, suggesting children and victims of sexual abuse should not have to appear in court.
Lord Carloway proposed a model such as Norway's Barnehus, where evidence is gathered and recorded in a less threatening environment, close in time to the incident.
Lindsay was raped when she was 16. In the Norwegian system she would not have to have been cross-examined at all because she was a child.
Lindsay's mother says her daughter was mentally scarred by what happened in court and never got over it.
"She was absolutely hysterical crying, it was horrible," she said.
"We are all devastated, still miss Lindsay to this day. It's just horrible to think that something like that could make her take her own life."
'Embarrassment and humiliation'
For five years after the court case, Linda campaigned to help women who were in a similar situation.
She says Lord Carloway's proposal would have made a "massive difference".
"It was the embarrassment and humiliation of standing in the court and having to tell a bunch of strangers what happened to her," she says.
"Being forced to hold up her underwear that she was wearing at the time.
"I feel if we had stopped that kind of thing it would not have happened because that was the most hurtful thing to her."
Linda says she had tried to warn her daughter about how she would be questioned in court.
"But I never thought for one minute they would do some of the things that they did," she says.
"She said she felt so humiliated and embarrassed."
Linda says the past 15 years have taken a toll on her on the whole family.
"It's been really tough, you can't function," she says.
"You are going about like a zombie. You are just left with a hole in your life and nothing fills it."
She now looks after her 15-year-old grandson Liam, the child of Lindsay's older sister.
In the past year or so she has judged that he is old enough to understand how the tragedy of what happened to his aunt Lindsay has affected everyone's life.
Liam says: "It's sad looking through the newspaper cuttings but it is good it is getting publicised, letting people know what happened, getting change, trying to help victims in the same case as Lindsay.
"It has quite affected a lot of the family because everyone misses Lindsay. Everyone loved her.
"If cases had been different she might have still been here and the family might still have that missing part."