Highland social fund closes for business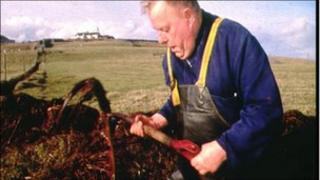 A social development fund that provided loans to crofters, fishermen and small businesses in the Highlands and Islands for almost 60 years has been wound up.
The Glasgow-based Highland Fund provided low-interest loans to those seeking help when other traditional routes to finance were unavailable.
But it has been wound up as grants and loans to businesses have become more widely available.
The fund was started by Inverness MP Lord Malcolm Douglas-Hamilton in 1953.
Since then it has lent more than £1m to crofters, fishermen and businesses.
The remaining money in the fund - thought to be about £330,000 - is going towards the development trust of Sabhal Mor Ostaig, the Gaelic college in Skye.