'Savage' rapist jailed for attacks on women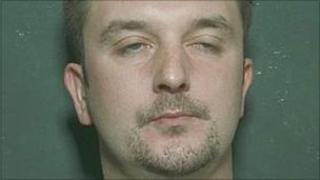 A man who raped and abused two women in the Highlands and Glasgow has been jailed for 10-and-a-half years.
Neil McIntosh, 31, described as a prisoner in Barlinnie, earlier admitted assaulting and raping the women.
At the High Court in Glasgow, temporary judge Norman Ritchie QC said McIntosh had "displayed unbridled viciousness".
He added: "This was a sustained course of savagery. The effects for your victims will be long-standing, perhaps even permanent."
The court heard that he attacked his first victim at various addresses in Inverness and Culloden between January 1999 and November 2005.
Her son would shout "leave my mummy alone" and try to pull McIntosh off his mother during attacks.
On one occasion he tried to drown the woman and he also demanded that she wear make-up at all times.
When she finally managed to get away from him, McIntosh moved on to his next victim -a woman he met at Inverness railway station.
He repeatedly assaulted and raped her at an address in Glasgow between January and September 2009.