Wartime influence on German Gaels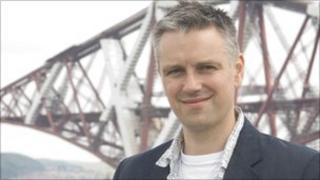 Germany's wartime past played a part in encouraging young Germans to take an interest in Scottish culture, according to a Scots academic.
Germans account for the biggest overseas uptake at Skye's Gaelic college and large numbers also attend summer schools on the Western Isles.
Dr Donald William Stewart, of the University of Edinburgh, has been studying Germany's Celtic connections.
He said the country's modern history has been influential.
Dr Stewart said: "Something went far wrong in the 20th Century when the Nazis, and the communists after them, had a hold on the German people's culture.
"I think that to some extent explains why so many young Germans form the 1960's onwards had an interest in Celtic culture and music."
He added: "In every university in Scotland you will get at least one German student every year.
"They come here to learn the language, sometimes surpassing the Scots. They carry out extensive research into our culture and quite a lot of them also live here."
Dr Stewart will feature in BBC Alba documentary The German Gaels.
Produced by MacTV, the programme sees camera-director John MacKinnon travel through Germany and Scotland.
'In decline'
Featuring in the programme is BBC journalist Andreas Wolf who now lives near Oban, but is originally from West Berlin.
He said: "I think the German culture is in decline to some extent whereas the culture in general is still alive in Scotland especially with the Gaels.
"I think (Germans) are probably the largest group of people outside Scotland who are learning Gaelic."
Rena Gertz, now a fluent Gaelic speaker, said Germans were not allowed to be proud of their heritage so they have sought another culture somewhere else.
She said: "If you are German and you are proud to be a German you will be called a Nazi.
"We can't say that we are proud, but the Scots and Irish can."
The German Gaels will be shown on 27 September at 2100 BST on BBC Alba.