Promoter CK Events and Hopetoun House sign gigs deal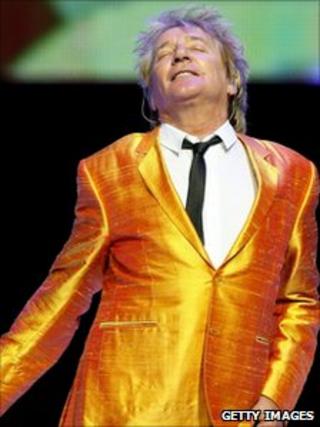 An Inverness-based music promoter has signed a five-year contract to organise concerts at Hopetoun House, a stately home on the outskirts of Edinburgh.
CK Events has previously brought Rod Stewart to Inverness and Westlife to Cawdor Castle, near Nairn.
Lloyds TSB Scotland provided £100,000 working capital facilities to assist with costs of the north gigs.
Hopetoun has been home to the Hope family from 1699 to the present day and is run as a visitor attraction.
CK Events said it plans to recruit more staff to its workforce of eight employees and increase its turnover from £2m to £4m in 2011.
The company is run by Inverness businessmen Les Kidger and Kenny Cameron.
Mr Kidger said: "This is a hugely exciting partnership.
"I was blown away by the truly stunning location - it is ideal for the big-name concerts we plan to line up.
"The intention is to have the stage in front of the house, with a magnificent backdrop for the audience, all the way to the Forth Rail Bridge and beyond to Fife."
Piers de Salis, general manager at Hopetoun House, added: "We are confident that our partnership with CK Events has the capability to be highly productive and be a major asset to the city and a much wider area.
"Agreeing a contract through to 2015 gives both sides assurance and we look forward to working with our new partners to deliver exclusive concerts in Hopetoun's grounds."