Mountain body seeks clarity on child protection policy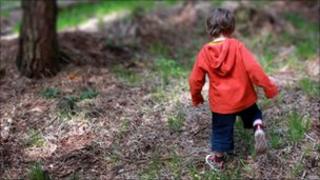 The Mountaineering Council of Scotland (MCofS) hope to make its policy on taking children and young people into the hills clearer for member clubs.
Some clubs have been reluctant to take under-18s on trips and the MCofS believes this is because existing guidelines are too complex.
The council has launched a consultation process on new draft policy.
Chief officer David Gibson said young people were important to sustaining membership of clubs.
The council has about 130 member clubs. They are a mix of indoor climbing groups run for young people, student clubs and others run by companies or whose membership are invitation only.
'Moderate hillwalking'
Mr Gibson said: "We are asking clubs that do not take young people to please think again.
"It is a great opportunity to make life more interesting and there is nothing better than passing on the experience of a lifetime of enjoyment of the hills to someone else."
He added: "Taking young people on a moderate hillwalking expedition does not have to be a bureaucratic process, or have to involve having a child protection officer.
"As an organisation we have not explained that particularly well."
The new draft policy has been drawn up following talks with organisations such as Children in Sport, Children 1st and the council's insurers.
Consultation on the guidelines runs until May.