Sheriff tribute to crash victim Kieran Ramsay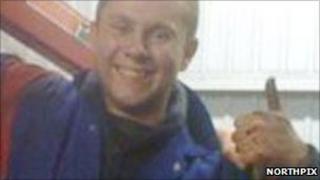 A sheriff has expressed his condolences to the family of a "capable and popular young man" killed when he lost control of his van and came off a road.
Kieran Ramsay, 22, from Avoch, died when his vehicle left the B9161 Munlochy to Artafallie road in the Highlands and collided with a tree.
The accident happened at about 0010 GMT in January 2010.
Following a fatal accident inquiry, a sheriff said his death may have been avoided if he had driven more slowly.
In his written determination, Sheriff Alasdair MacFadyen said: "Mr Ramsay was clearly a capable and popular young man.
"His tragic death robs his family and his friends of his company and support.
"I express my condolences to them."
A fatal accident inquiry heard that the final year apprentice mechanic had been driving at about 66mph when the crash happened.
Mr Ramsay was responding to a work call-out at the time.
Sheriff MacFadyen said he was not wearing a seatbelt, but he added that this would not have made any difference in the accident.