HIE to seek 'alternative funding sources'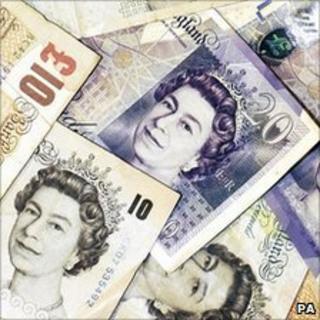 Highlands and Islands Enterprise (HIE) is to seek out alternative sources of funding because of uncertainty over future levels of government support.
The development agency's budget for 2011-12 is £75.2m, about £7.7m less than it had to spend in 2010-11.
It said savings would also continue to be sought and 12 staff will go this month through voluntary severance.
HIE operates in the Highlands, Western and Northern Isles, Moray and Argyll and Bute.
In a statement, the agency said: "With government finances certain to remain under pressure for the foreseeable future, HIE is setting out to target alternative sources of funding to supplement its own investments.
"At the same time, the agency will continue its drive to keep operating costs and back office employment to a minimum."
HIE has also published its latest operating plan which sets out its key priorities and ambitions for 2011-12.
They include supporting businesses and social enterprises to realise their aspirations.
Also, to strengthen communities and fragile areas and create the conditions for a competitive and low carbon region.
Chairman William Roe said: "HIE is ambitious for all parts of the Highlands and Islands, and ambitious for Scotland as a whole," said Mr Roe.
"We're committed to play our part in delivering national economic recovery, alongside our partners in the private, public and third sectors, and this operating plan will help us do that."