Blas Festival selling 2011 tickets after funds worries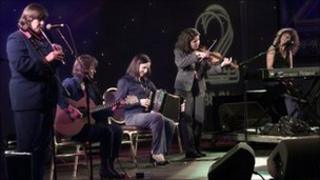 A celebration of Highland and Gaelic life overshadowed by funding concerns in 2010 has started selling tickets.
Blas Festival events will be held at venues in the Highlands in September.
Last year's festival was held amid concerns about future funding from Highland Council, one of its main sources of financial support.
Performers to appear this year include US all-female group Cherish the Ladies and pupils from Plockton's Centre of Excellence in Traditional Music.
The music school has also been fighting to stave off cuts in its public funding.
Joannie Madden, of Cherish the Ladies, said Blas would be their only Scottish appearance during a new European tour. The group previously performed at the festival in 2009.
She said: "We loved everything that the festival is about and it truly is an amazing traditional cultural experience for both the Highlands and for anyone thinking of visiting the region."
Festival director Donna Macrae said the event would also showcase the "incredible talent and enthusiasm" of many young performers.
Michael Foxley, leader of Highland Council, said he hoped Blas might be able to expand further in the future.
He said: "Despite the difficult financial climate Highland Council is absolutely committed to supporting Blas which has become our paramount traditional music and cultural festival."