Loch Ness visitor centre planners to meet on boat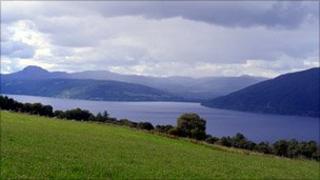 Councillors are to take a boat trip on Loch Ness to help them decide on two separate planning applications for new visitor centres.
The sites earmarked by Jacobite Cruises and businessman Robert Bremner are about 500yds (457m) apart on the west side of the loch.
Councillors will view the sites from a boat on Monday morning before returning to Inverness to take a decision.
Highland Council planning officers have recommended the go-ahead for both.
They have suggested full planning permission be granted for the Jacobite Cruises' application and granting outline planning permission in principle for Mr Bremner's proposal.
Members of Inverness, Nairn, Badenoch and Strathspey planning applications committee will be bussed from Inverness to the Clansman Pier on Loch Ness.
They will return to the council's headquarters just to consider the two applications.
Mr Bremner wants to build a new visitor centre and a jetty with moorings for small boats at Brackla.
Jacobite Cruises' Jacobite Discovery Project is for a site west of the Clansman Hotel. Its cost is expected to run to almost £3m.
Glen Urquhart Community Council has writhdrawn opposition to the Jacobite project, a spokeswoman for the developer has said.