Scotbake move set to create new jobs in Inverness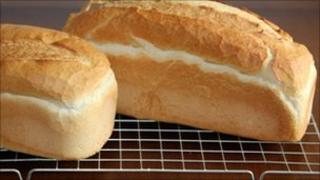 Up to 30 new jobs could be created in Inverness with the reopening of a mothballed bakery.
Scotbake will move from its premises in the city's Longman Industrial Estate to the nearby Burnett Bakery site, which stopped making bread 15 years ago.
The move marks an expansion for the company and has been funded by the Bank of Scotland.
Scotbake will relocate its 70 existing staff and hopes to add 30 new posts in the first year at the Burnett Bakery.
The expansion has also seen Scotbake take over distribution of Hovis products.
Derek Smith, Scotbake operations director and son of the firm's founder and chairman Charlie Smith, said: "This is a hugely significant expansion for the company and for the area.
"We will move our distribution, administration and then eventually our production into our new site.
"I take enormous pride in the fact that we will restore bread-making into Burnett Bakery - and hopefully expand the baking side of the business in time."