Views sought on increasing taxi fares in Highlands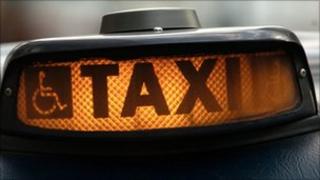 Taxi fares in the Highlands are set to rise this summer.
Proposed maximum charges would see 10p added to the cost of the first mile and also 10p to the price for each subsequent mile.
Highland Council has sought public views on the increase, which is scheduled to come into effect from 20 June.
The local authority said it had taken the operators' rising fuel and insurance costs into consideration.
Operators are entitled to charge any fare, provided it does not exceed the maximum provided for in the tariff.
Under the proposed changes the maximum cost of the first mile would rise from £3.10 to £3.20, with each subsequent mile increasing from £1.30p to £1.40p.
On Good Friday, Easter Monday and May Day, between midnight and 0700 GMT on any day and all day on Saturday and Sunday the first mile cost would rise from £4.20 to £4.30.
Each subsequent mile would change from £1.80 to £1.90.
On Christmas Day, Boxing Day, New Year's Day and 2 January a hire would be £5.30 for the first mile and then £2.40 per mile.