Loch Ness swim to mark Russian sub deaths anniversary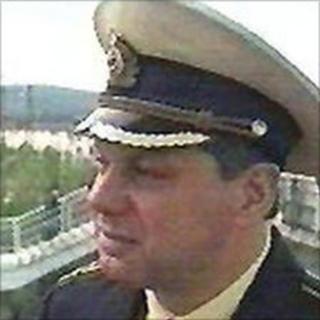 An attempt to set a world record for the fastest width swim of Loch Ness could help mark the 50th anniversary of a Russian nuclear submarine accident.
Eight crew died on the K-19 after a reactor failure on board in 1961.
Capt Oleg Adamov, who later commanded the K-19 between 1997 and 2001, will be in Scotland next month for talks on the swim of the loch.
If it goes ahead as planned on 10 July this year, the record bid would involve Russian and UK submariners.
Martin Douglas, a Highlands-based former Royal Navy submariner, said the swim could become an annual event.
He added that there was the possibility of the swimmers also tackling a challenge in Murmansk.
The story of the stricken boat was made into a film, K19: The Widowmaker, starring Harrison Ford.
In 2003, the nuclear submarine was scrapped.
K-19 was Russia's first nuclear-armed submarine, built in a hurry in 1960 as the Soviet Union strained to equal the nuclear capability of the US.
Last year, six women completed a swim-relay up the 23-mile length of Loch Ness.
They set off from the Fort Augustus Abbey end of the loch at 0500 BST, and finished the relay in 13 hours and 23 minutes.
The members of London's Serpentine Swimming Club, who had tartan swim suits specially made for the challenge, had expected to take about 18 hours.
The oldest swimmer in the group was 65.