CairnGorm Mountain reports second good season in a row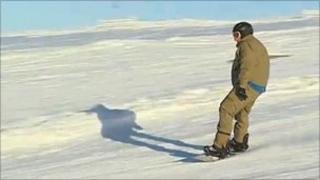 For the second season in a row a ski resort has reported having more than 120,000 skiers and snowboarders.
CairnGorm Mountain said it had been more than 15 years since it had two successive seasons with that number of visitors.
The centre, near Aviemore, said the season had started early on 13 November 2010 and closed on 25 April 2011.
It said the period had seen 142 days of skiing involving 121,420 snow sports enthusiasts.
Marketing executive Colin Kirkwood said the resort had seen twice as many skiers in November and December as the previous year.
He added: "And although we have had an identical number of days lost to bad weather this year as last, many of the days we lost this season were in February and March when we might have expected to have had very large numbers of skiers.
"Last year by contrast the majority of 'stormed off' days were in December and January.
"The early heavy snowfall in many parts of the country helped to focus public attention on snow and heighten public awareness throughout the UK of the quality of skiing which can be enjoyed at Scotland's five ski resorts."