NHS Highland runs 'boot camp' for consultants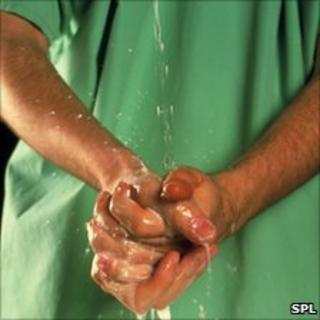 A week-long "boot camp" for junior surgeons is to be run by NHS Highland based on the ideas of a former military surgeon who works for the health board.
The programme of training in surgery and outdoor activities will be run to a rigid timetable.
Medical professionals from the UK and Ireland will be put through their paces at Raigmore Hospital in Inverness.
NHS Highland, the Royal College of Surgeons of Edinburgh and NHS Education for Scotland are involved.
Angus Watson, who works at Raigmore, came up with the idea.
The first "boot camp" will be held at the beginning of June before being repeated again in September.
Ken Walker, a consultant at Raigmore, said it was hoped word of the training may encourage consultants to work for the health board in the Highlands and Argyll.
He told BBC Radio Scotland: "The main objective of boot camp will be to give candidates a flying start to their surgical training.
"But there is another benefit in that it will showcase what we have here.
"We enjoy a good reputation for surgical training and we are always anxious to widen that reputation."
Mr Walker said it was hoped a high regard for its training would help its recruitment of staff.