Police willing to look at single body for Western Isles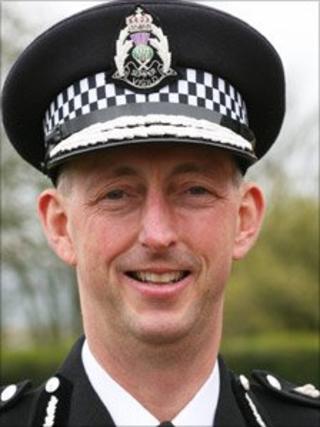 The head of Northern Constabulary has said he is willing to consider the idea of a single body to oversee the running of police, fire and health services in the Western Isles.
The comments, from chief constable George Graham, come as he launched a new survey about the force.
More than 9,000 households are being asked how satisfied they are with police services in the area.
Western Isles Council has been looking at the idea of one public service body.
Comhairle nan Eilean Siar is considering a proposal for a Single Public Authority which would oversee council, police and health services.
Mr Graham said his force was already working closely with its public sector partners and public protection services.
North Constabulary, like other forces across Scotland, is trying to make savings by closing police stations, reducing the opening hours of others and cutting the number of its civilian staff.
Mr Graham said: "Most of the things police officers do in communities, we don't do alone.
"Almost everything we do today is done in partnership with other parts of the public sector so it makes absolute sense that if we are thinking about a 'public protection partnership', the police could and should play a big part in that."
Mr Graham took over as head of Northern Constabulary in April.
He visited the Western Isles to launch the force's latest community survey, which urges residents to help shape the future priorities and services.
The last survey in 2009 showed alcohol-related crime, anti-social behaviour, drugs and speeding were the main concerns for communities.