Coastguards can give evidence to transport committee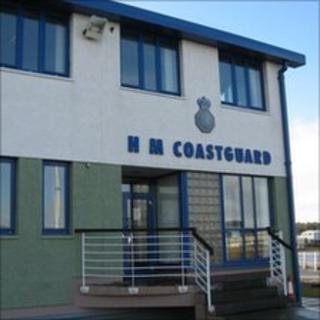 Maritime and Coastguard Agency staff on the Western Isles will be allowed to give evidence at a hearing on proposed changes to the service.
Workers had previously been told by bosses that they would not have permission to speak to MPs visiting Stornoway on Thursday.
The members of the Transport Select Committee have been gathering evidence on the UK government plans.
Stornoway's coastguard station could close under the proposals.
Under the plans, 10 of the UK's 18 round-the-clock coastguard centres could shut in an effort to reduce costs and modernise the service.
Five remaining sites will operate just during daylight, with the only 24-hour centres planned for Aberdeen, Dover and the Southampton/Portsmouth area.
The five daylight-only stations will be Swansea, Falmouth in Cornwall, Humber, either Belfast or Liverpool, and either Stornoway or Shetland.
Critics of the plans argue the cuts will lead to a lack of local knowledge and may ultimately cost lives.