'Luck Factor' to be explored at Inverness science event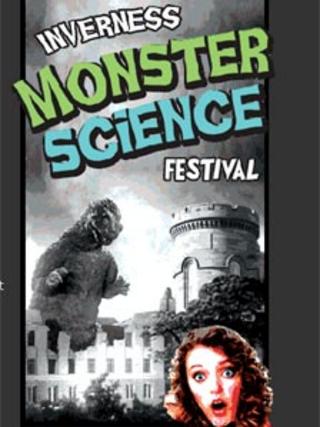 Why some people are fortunate in life is to be explored by a scientist during the Inverness Monster Science Festival.
Prof Richard Wiseman, of the University of Hertfordshire, has worked with people considered to be extremely lucky, or unlucky.
He will discuss the results of his research of what he calls the Luck Factor at Inverness's Ironworks venue.
Running from 11-19 June, other speakers will include biologist Richard Dawkins and zoologist Aubrey Manning.
Stem cells and the future of oil exploration will also be discussed during the festival.
Prof John McClatchey, of the University of the Highlands and Islands' Environmental Research Institute, will give a talk on climate change.
Last month, the scientist suggested covering snow in a form of 'bubble wrap' to help prolong the ski season in Scotland.
Prof McClatchey said it would slow down the melting of snow by protecting it against rain and sunshine.
He carried out experiments in the Cairngorms using a bubble plastic used to cover outdoor swimming pools.
Prof McClatchey said weak points on a piste - where the snow melts quicker than on the rest of the slope - could be protected to prolong its use.
Similar methods have been tested in the Alps and North America.
However, Prof McClatchey said it could work better in Scotland because of a lack of sunshine to warm up the plastic.