Radio stations given Freeview reprieve over BBC Alba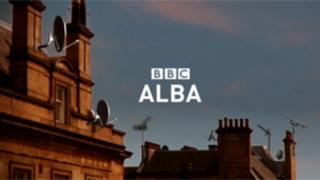 Not all the BBC's digital radio stations will be taken off Freeview in order to make way for the Gaelic TV station BBC Alba, it has emerged.
It had been expected all the corporation's radio stations would be removed whenever BBC Alba broadcast because of restricted bandwidth.
However, three radio stations - 1 Extra, 5 Live and 6 Music - will now remain on the platform 24-hours a day.
The date when BBC Alba is launched on Freeview is due to be announced.
The BBC Trust decided last year that BBC Alba should be made available on Freeview.
Because of restrictions on capacity, it had been thought all the BBC's radio stations would have to be taken off Freeview whenever BBC Alba was on the air - usually from about 1700 until midnight on weekdays and from mid-afternoon onwards at the weekend.
Despite the change, stations such as BBC Radio Scotland and Radio 4 will not be broadcast on the medium when BBC Alba is on air, although will continue to be availalbe on FM or medium wave.