North of Scotland jobs improvement charter signed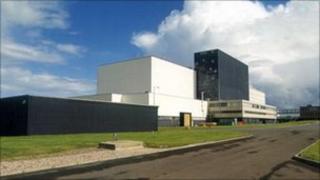 Three organisations involved in demolishing a nuclear power plant have agreed to work together to improve job prospects in the surrounding area.
An estimated 2,000 jobs are to go at Dounreay in Caithness over the next 15 years.
The Nuclear Decommissioning Authority, Babcock and Dounreay Site Restoration Limited (DSRL) have signed a charter setting out how they will collaborate.
Dounreay is a major employer in the north of Scotland.
About 50 companies are involved in demolishing and cleaning up the site.
DSRL, which has the largest single workforce at the plant, employs about 900 people.
The Nuclear Decommissioning Authority spends about £150m a year on the clean up project - about £80m of this money goes towards salaries, contracts and purchases.