Effects of pills on water probed by Thurso scientist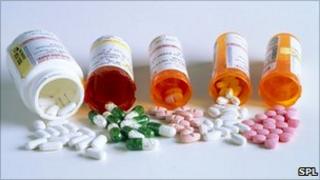 A scientist is investigating what effects medicines may have on water quality and aquatic life.
Mano Paraskevas is examining pharmaceuticals that have been taken and also unused pills and treatment flushed down sinks and toilets.
A former laboratory analyst for a Greek aluminium production plant is based at the Environmental Research Institute (ERI) in Thurso.
He is looking at how pills degrade in natural water and the toxins released.
Mr Paraskevas said: "Waste water treatment plants have been identified as the principal pathway for the introduction of these compounds into the natural aquatic environment.
"As global pharmaceutical usage increases and pressures on water resources grow, an understanding of the presence and behaviour of these so-called emerging contaminants in natural and potable waters has become a priority issue."
ERI is part of the University of the Highlands and Islands' North Highland College.