Concerns over Highland wood fuel supplies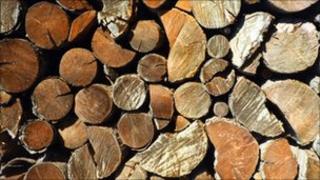 Concerns have been raised about the security of supplies of wood for biomass heating projects.
Wood fuel is being promoted as a renewable energy resource.
Highland Council's climate change working group backs biomass but has asked questions about measures to ensure supplies of timber.
The issue is to be discussed at a meeting of the local authority's land, environment and sustainability strategy group next week.
Amanda Calvert, of Highland Birchwoods, will give a presentation on the growth of the wood fuel sector and its impact on the Highlands.
Highland Birchwoods was formed in 1992 as a partnership of Forestry Commission Scotland, Scottish Natural Heritage, Highland Council and Highland and Islands Enterprise to promote best practice in the management of woodlands and forests.
In May, a campaign was launched to persuade more Scottish homes and businesses to burn wood for heating.
It is being led by Usewoodfuel Scotland, an EU-funded partnership between Forestry Commission Scotland, the Scottish government, Scottish Enterprise and Forest Research.
The campaign aims to increase awareness of the benefits of wood fuel as a source of heat.
Usewoodfuel said it would stimulate demand for renewable timber resources.