Sunbeam Talbot Alpine cars to gather in Inverness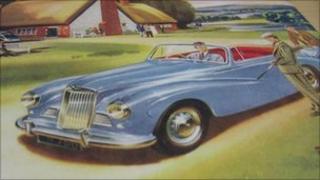 Inverness is set to host a national rally for owners of a car that has not been made for more than 50 years.
About 100 Sunbeam Talbot Alpines from the UK, continental Europe and North America are expected to gather in the city from 1-4 July.
Owners and their cars will visit sites around Inverness including Culloden Battlefield and Bogbain Farm.
The Sunbeam Talbot Alpine Register (Star) are involved in organising the first rally to be held in Inverness.
Star was established in 1969 to encourage the use, restoration and preservation of the Talbot, Sunbeam Talbot and Sunbeam cars manufactured by the Rootes Group between 1936 and 1957.