SAC researcher in community land trust road trip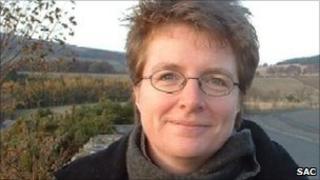 A researcher has visited 16 community land trusts to help her write a report on rural societies.
Dr Sarah Skerratt, of the Scottish Agricultural College (SAC) travelled across north and west Scotland in a mobile home.
She had hoped to visit 17 communities, but bad weather prevented her from reaching the island of Eigg.
Dr Skerratt's findings will be published on 30 June and copies will be sent to MSPs.
Duns-based landscape photo-artist Iain White was commissioned to take photographs during the researcher's travels.
Dr Skerratt's journey by road and ferry in May took in community land trusts in Assynt, Lewis, Harris, South Uist, Skye, Knoydart, Rum, Mull and Gigha.
Among the organisations she interviewed was the Stornoway Trust, which is believed to be Scotland's oldest community trust following its establishment in 1923.
A senior researcher and team leader of SAC's rural society research team, Dr Skerratt has been visiting communities in the Highlands and Islands for about 24 years.
It was the first time she had toured them by mobile home.
She said: "It was important to go out to the communities rather than do the interviews by phone.
"By going there you can see the opportunities and challenges they face."
Dr Skerratt faced her own challenges with torrential downpours and gale-force winds battering her transport.
Among her findings was that community ownership of land offered residents opportunities to make affordable homes more widely available.
Through the provision of more houses, Dr Skerratt said communities were than able to attract new families and keep small rural schools open.
Her report will be published on the Rural Policy Centre section of SAC's website.