Kildonan gold turned down for London Olympics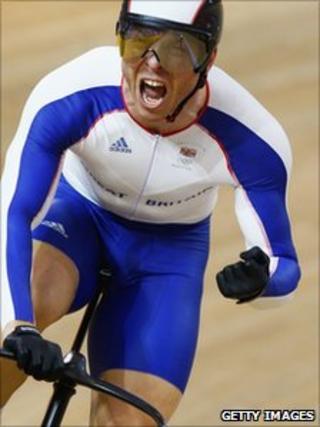 Gold recovered from a burn in the Highlands has been turned down for use in making medals for the 2012 London Olympics.
The stream near the River Helmsdale in the Strath of Kildonan, Sutherland, was panned by volunteers.
Timespan museum in Helmsdale offered the gold to the games' organisers.
Museum staff said they were disappointed but accepted the decision. They now hope the gold might be considered for the Commonwealth Games.
About 12 grams of gold was found in the stream, enough to plate at least one medal and go towards the making of a second.
The Kildonan gold hunt was launched in 2008, the same year Scots cyclist Chris Hoy won three gold medals at the Beijing Olympics.
The project formed part of Timespan museum and art gallery's work documenting the history of the Kildonan gold rush of 1869.
Director Nicola Henderson said mining company Rio Tinto had responsibility for providing the gold for the London medals.
She said: "We received a very nice letter from Tom Albanese, the chief executive, who explained that because of the rigorous technical criteria around both the metal and the provenance of that metal it was impossible to introduce even a small quantity of Kildonan gold into the 'pot'.
"We are hugely disappointed but it has focused our minds on other creative uses of the gold which has been gathered in the Kildonan burn and donated by members of the local community."
Timespan has started looking at the possibility of the gold featuring in medals for the 2014 Commonwealth Games in Glasgow, or in a Creative Scotland project.
Ms Henderson said: "The concept of celebrating Scottish culture with home-sourced gold has wonderful appeal and we have already had some lovely suggestions.
"There is no deadline now so we are going to take our time deciding what to do next.
"Although we are sorry not to have been able to contribute the gold to the London 2012 Olympics the journey of the offer itself was certainly fascinating."