Devices to monitor saline lagoons on the Uists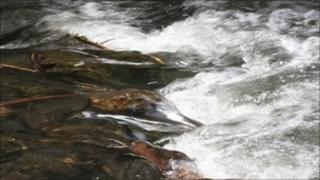 The little understood environmental conditions of saline lagoons on the Western Isles are to be monitored by Scottish Natural Heritage (SNH).
The lochs, which get inflows of both fresh and salt water, will have devices called data loggers left in them.
The public have been asked not to interfere with the loggers, which resemble fluorescent light tubes.
Lagoons on the Uists will be monitored, including Loch an t-Sruith Mhoir.
SNH coastal ecology adviser Stewart Angus will distribute the devices around lochs at Clachan first before moving on to to other sites.
He said: "The Uists have some of the finest lagoons in Europe and Loch an t-Sruith Mhoir is one of the best of all, supporting a number of unusual species that only live in a few lagoons lochs that have both fresh water and sea water inflow."
Mr Angus added: "Our understanding of these lochs is so poor that we do not even know what the tidal range is, though it is believed to be in the order of 50cm.
"Water levels change with the tide by just 50cms compared with the usual four metres on open Uists coats.
"The loggers will directly record temperature, depth, conductivity, and pH and will also give salinity via specialist software."