Former Gladiator to host Inverness screening of Geordie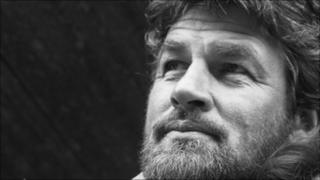 Olympic hammer thrower and former TV Gladiator Shirley Webb is to host a special screening in Inverness of the 1955 Scottish film Geordie.
Starring Bill Travers and Alastair Sim, the comedy is about a gamekeeper's son who takes up bodybuilding to wow the girl of his dreams.
Following the film, Webb will take part in a question and answer session.
Sunday's event at Eden Court is part of celebrations marking the countdown to the London Olympics 2012.
It also forms part of the Human Race: inside the science of sports medicine programme.
Webb, who was Battleaxe on Gladiators, represented Great Britain throwing the hammer at the 2004 Olympics and Scotland at the Commonwealth Games in 2002 and 2006.
Scenes for Geordie were filmed around Balquhidder, Stirlingshire.
Travers' character goes onto compete at the Melbourne Olympics.