Buyers' market for banks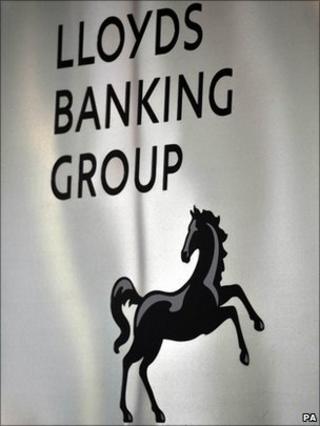 It's a familiar sinking feeling for those of us who have sold a house by blind bidding.
All those notes of interest crumble into only one, or sometimes no bid at all.
The stakes for Lloyds Banking Group are a bit higher. Selling off more than 600 branches, with five million customers, 4.6% of Britain's current accounts and 19% of Lloyds' mortgage book, this is an early test of new chief executive Antonio Horta-Osorio.
One of his first acts, before concluding his review of the business, was to speed up Project Verde - the task of divesting Lloyds of the chunk of business the European Commission insisted it sell off, as a condition of approving Lloyds' bailout in 2008-09.
These include all of Lloyds TSB Scotland, Cheltenham and Gloucester and around 250 Lloyds TSB branches in England and Wales.
But it seems the new chief executive's predecessor, Eric Daniels, may have been wise to go slow on the project, given that it does not need to be completed until November 2013.
It's far from easy to find a buyer while there's so much uncertainty around regulation of the banking sector, and around the strength of the UK economy on which Lloyds Banking Group depends so heavily, and when Northern Rock is also on the auction block.
Uncertain markets
Lloyds is not giving much detail of the bidding process, except to say there are six potential buyers that have either lodged formal bids by last week's deadline, or are still talking about potential interest in making a bid.
But the process is highlighting the negotiating weakness of Lloyds Banking Group.
The Project Verde assets have attracted bids from Co-operative Financial Services - though you have to wonder if there's a problem there, given that the chief executive suddenly quit last Friday.
There's also reported to be a bid from NBNK, an AIM-listed company set up last year to bid for bank assets.
Those with no track record have higher capital buffer requirements, and therefore a lot more cost.
That's led to questions about those who are not bidding. Richard Branson's Virgin Money is reported to have scaled back its ambitions, while there's so much uncertainty in the market.
National Australia Bank (NAB), which owns Clydesdale and Yorkshire banks, is the natural fit for most of the Project Verde assets, though there would be duplication between the Clydesdale and Lloyds TSB Scotland.
View from Melbourne
The Australians are sitting back and letting Lloyds wait, without closing the door on an eventual offer at a time of NAB's choosing.
Insiders suggest there's a lot more enthusiasm at Lloyds Banking Group for a sale to NAB than there is at NAB's headquarters in Melbourne.
It has long been sending mixed messages about its commitment to its small European presence. Most recently, the new Clydesdale boss, David Thorburn, has sent positive signals about NAB's commitment to its Scottish and Yorkshire outposts.
But with neighbouring economies growing at double digit rates, it's hard not to see better prospects for investing in Asia and the Pacific than putting a lot of risk capital into expansion in the UK.
The other consequence of a sticky market for Lloyds' assets is speculation that it could float the bank, perhaps even keeping the 41% Treasury shareholding.
Lloyds is saying that has always been an option - but there's been a catch.
Bolt-on or stand-alone
When the Project Verde assets were first put on the market, there was talk of Lloyds TSB Scotland being carved out and set up as a Scottish-headquartered stand-alone bank.
I recall being told it was a non-starter, because the assets can only work when bolted on to the back office and IT workings of an existing and established bank. Now, it seems Lloyds could offer its IT platform to a buyer.
It may be that Mr Horta-Osorio has to go back and find a tranche of assets that are more attractive, in the process of negotiation.
Or he may have to wait until uncertainty over regulation is clarified with the final report of the Independent Commission on Banking and until the UK Government's response to it is implemented.
The Independent Commission said, in its interim report, it is minded to recommend a "substantial enhancement" to the block of assets Lloyds is already being forced to sell.
That helps explain the rush to get a sale by the end of this year, making it more difficult to require a repeat sale process. The Treasury will be mindful that the forced sale, with the prospect of another one, undermines the value of the public's shareholding in Lloyds Banking Group.
If the poor response and the Commission's requirements mean the Project Verde process takes longer, the closer this comes to the European Commission's 2013 deadline, and that will only strengthen the negotiating position of potential buyers.